Solar Electricity
Solar Thermal
Ramtech Electrickits
Oil Heating
FAQ
Contact
Solar Electricity
The government is still paying Feed-in Tariffs. This means that you earn a fixed income for every kilowatt hour of electricity you generate whether you use it yourself or export it to the national grid.

You also earn an additional income for every kilowatt hour you sell back to the grid.

Key Facts
– Sustainable
– Renewable
– Maintance free
– Financial incentives
– Silent
Solar Thermal
Solar thermal systems are those that use panels called collectors mounted on the roof to heat water. They collect free energy from the sun and store it in your hot water cylinder. A boiler or immersion heater can be used to back up the collectors and bring the water to the temperature you require.

They can provide savings on your energy bills, cut down on the carbon dioxide produced by gas, electric and oil fired installations and provide earnings - once the government has agreement on its Renewable Heat Incentive.


Key Facts
– Hot water throughout the year
– Reduced energy bills
– Cut your carbon footprint
Ramtech Electrickits
Ramtech can now convert your Aga to run on electricity, making it cheaper to run and flexible to cook with. We manage this without taking away the benefits you love.

We can currently convert 2 and 4 oven gas, oil and solid fuelled Agas. Rayburn and Esse Stanley cookers are in research. Note that if your range currently heats your water you will need to provide an immersion heater or convert plumb the cylinder in to your boiler. We can advise further on this during our survey.

Disclaimer: We are and independent business and in no way connected to Aga, Aga Rayburn or Aga Rangemaster Limited. We provide services relating to the product known as an "Aga". We recognise and acknowledge all trademarks and patents in relation to the Aga product.
Key Facts
– Reduce running costs by up to 80%
– Eliminate flue fumes and smells
– Give it flexibility with easy to operate controls
– Reduce servicing requirements and associated costs
– Improve 'heat up' and recovery times
Oil Heating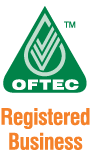 Ramtech CS is a small privately owned independent service company based in Gloucestershire which specialises in oil fired heating equipment. This is where we started back in 1995.

Our core activity then was to undertake the service and repair of oil boilers. Also very quickly we formed long standing relationships with boiler manufacturers to provide field service support for them in our local region. That success brought us to the attention of local installers who use us to commission condensing boilers for them. From there we expanded out into commission boilers and associated plant for households, commercial properties and country estates. We then ventured into oil fired range cookers such as Aga's and Rayburns.

Our reputation now precedes us and it is always a satisfying to take enquiring calls from new clients as a result of referrals from satisfied customers. We have more than 4000 clients many of whom use our services annually.
Client Sectors

–
Domestic boilers; we work on small boilers as well as large so if it's a small bungalow or annex boiler we can do it. Vaporising oil and pressure jet cookers are also a speciality.
–
Commercial units, from small units on light industrial parks to heavier process diary heating we work on Cast sectional boilers such as Ideal, Windhager, Potterton and many more.
–
Letting Management Support.
–
Our client base includes many well-known managing agents across the region. We respond fast.
–
Contractor support; we help installers on the specification of oil heating systems from initial inquiry to the commissioning. We are the installer's friendly oil specialist.
–
Country estate contracts.
Having to manage multiple estate properties from large country manors and their associated properties is not easy. We take the oil fired heating boilers off that list of hassle by providing fast response and with an ethic to conquer problems. We will be pleased to undertake a survey and advise a service and maintenance schedule. We provide a service you can rely on.
Pricing
We try to keep our pricing clear and transparent with our clients as we have recurring business to protect. If you have a requirement for service or help with a breakdown all you have to do is start the process by calling us or send an e mail. Let us know your boiler type and the nature of your request and we will be happy to quote you our fixed rates.

Normal routine service pricing is based on boiler type and size starting from £80. Consumables such as filters, hoses, nozzles and seals charged as per requirement.

We offer discounts for owners of multiple boilers and also the following.

Persons who receive;
– Disability living allowance & attendance allowance.
Clients who use our services are:
– Daylesford estate
– Windrush estates
– Cornwell estate
– Abbotswood estate

We now offer...
Repair annual servicing and commissioning for most types of oil heating. Equipment brands that we regularly work on are:
– Aga
– Boulter
– Benson
– Danesmoor
– Grant
– HRM
– Thermecon
– Rayburn
– Mistral
– Worcester Bosch Greenstar
– Trianco
– Heating World Grandee
– Firebird
– Warmflow
Areas covered
– All Cotswolds
– South Gloucestershire
– South Worcestershire
– & Warwickshire
– North Wilts
– West Oxfordshire

Frequently Asked Questions
How often do I need to service my boiler?
Manufacturers' recommend that your boiler is serviced once a year, this ensures that your boiler operates safely and at its most efficient.

Oil fired range cookers need to be serviced every 6 months.

My boiler has stopped working, what should I do?
1. Visually check your oil, gauges are notoriously inaccurate and we regularly have clients call us convinced that they have fuel, only to find that the gauge was lying!
2. Make sure that the heating and or domestic hot water is on and that thermostats are 'calling' for heat from the boiler. Try pressing the 'lockout' button, if you unsure about this, consult the manual or call us for free phone support. Note that most boiler manufacturers state that the lockout button should be pressed only twice.

I ran out of oil and now my boiler won't start. What should I do now?
Try the lockout button first as stated above, if the boiler doesn't fire after 2 presses you may need the oil line purging. Call us to arrange and we will visit you as soon as an engineer is available.

What geographical area does Ramtech cover?
Gloucestershire, South Worcestershire, South Warwickshire, West Oxfordshire and North Wiltshire.

What if I have a question about renewables?
Call us on 01242 227039
Question not answered?
If we haven't managed to answer your question here, then please call us on 01242 227039.
Why Ramtech?
We pride ourselves on keeping a good reputation
that's why we have been in business since 1995.



Key Facts
– Founded 1995
– MCS
– OFTEC
– NIECC
– REAL ASSURANCE